Is your website getting you clients?
Do people sign up to talk with you after reading your 'Work with me' page?
If not, then this LIVE and

radically different

workshop
Writing Website Pages that Sell -


Like We're Human
on Wednesday, March 29th
may resonate with you
Let your words

inspire

website visitors

to become your clients!
Forget long complex sentences & pushy marketing lingo-

Write Like You're Human

instead
Throw out false scarcity and urgency -
connect deeply and empower

instead
Ditch 'pain points' and
address the problem with compassion

instead


You've poured your heart and soul into creating services and offerings that improve people's lives. So you want the words on your website to work for you - attracting the right people and generating sales - without sounding salesy.

But when it comes time to put the pen to paper (or fingers to keyboard), you might feel stuck like a lot of entrepreneurs. Coming up with words that inspire action is hard enough…

Yet as heart-centered entrepreneurs we also want our message to demonstrate heart-driven values like compassion, understanding, or empathy (rather than relying on fear and pressure). And we must do this in a way that also addresses the core website copy components needed to help ideal clients make an aligned decision.

Most of us weren't taught to write in a way that appeals to people's heads AND hearts at the same time. This often leads to website pages filled with information but void of the emotional connection needed to generate sales.

The good news is that you can learn how to write effective sales copy without sacrificing your integrity.

Through a mindful approach to copywriting, you'll learn how to write your website (or any marketing copy) so that people feel great buying your service, program, or latest offer.
Here's what most marketing "gurus" don't tell you…

Your website is not about YOU or even your offer.
It's about THEM, your clients, and how the offer is going to help them.

It's about

love

.
It's about words that make them

feel heard, seen and understood

.
It's about your tone, perspective and

your story

and how it relates to them.

Writing Website Pages That Sell

- Like We're Human helps you to
get clear on the

transformation

you provide

write website pages and other content that resonate with your ideal client and make sales

overcome writer's block with a simple framework

for putting ideas together before you start writing

get more bookings

with only ideal clients (so you save time and generate more sales)

Have a successful launch with a sales page that is mindful and effective

without being salesy



Picture sitting down with your cup of tea to update your website words and no longer dreading the process (or putting it off indefinitely). Instead, you feel excited to start writing because you have a go-to copywriting checklist that makes it fun and easy!
After attending Writing Website Pages That Sell Like We're Human, you'll have a feel-good process to craft words that:
bring you closer to your ideal audience and deepens trust

help you feel confident in your brand voice and message

let your creativity play…all while deepening your impact on the world!




Plus, you'll get feedback on one of your website pages from the group so that you can make adjustments as needed to help you increase sign ups and sales from your website! So if this resonates with you…
We'd love to have you join us live on:
Wednesday, March 29th
11.00 am - 12.30 am EST
4.00 pm - 5.30 pm GMT
5.00 pm - 6.30 pm CET
If you can't make the live call we will send you the replay.
Here's how you'll improve the effectiveness of your website in this 90-minute live workshop:
Recognize the 7 most common website writing mistakes

and what to do instead.



Get clear

on the unique transformation you provide

.



Deepen connection by

writing about what your clients want (rather than what you think they need)


Paint a clear picture of their ideal outcome

and

empower them to take action.



Practice your new skills with time in break-out rooms to review a group member's service page.



Gain access to a copy prep template

you can use to write your sales pages without sitting in front of the blank page or worrying that people won't understand what you mean.



Come improve your website writing skills with us on:
Wednesday, March 29th
11.00 am - 12.30 am EST
4.00 pm - 5.30 pm GMT
5.00 pm - 6.30 pm CET
If you can't make the live call we will send you the replay.
Here's what you'll gain when you sign up
Super valuable content, real humans and great ideas from us and the collective!
Here's what you can expect from signing up to this workshop:


We'll start with an introduction to Humane Marketing and Selling


Simona and Sarah share about the new mindful and humaine rules of writing website pages - be ready for a different approach!


Then, in a human conversation, Simona will takes us through 7 strategies for writing website copy that connects & inspires action
(based on her 3 Es of Mindful Copy: Empathize, Envision, Empower)


In a breakout room, one volunteer will share a page from his/her website while the other members discuss and give live feedback. We also encourage you to connect with each other after the call to keep each other accountable as you update your website.


If what you hear resonates, we'll each share an opportunity to go deeper: Simona will mention her offer to review your website and I'll share invite you to join us in the Humane Marketing Circle. No long pitch, just an invite.


And at the end we built in some extra time to connect, answer your questions and just be in community.


That's it! No, you won't receive 7 follow-up 'cart closing' emails! This is a stand-alone workshop, not part of a big-funnel scheme.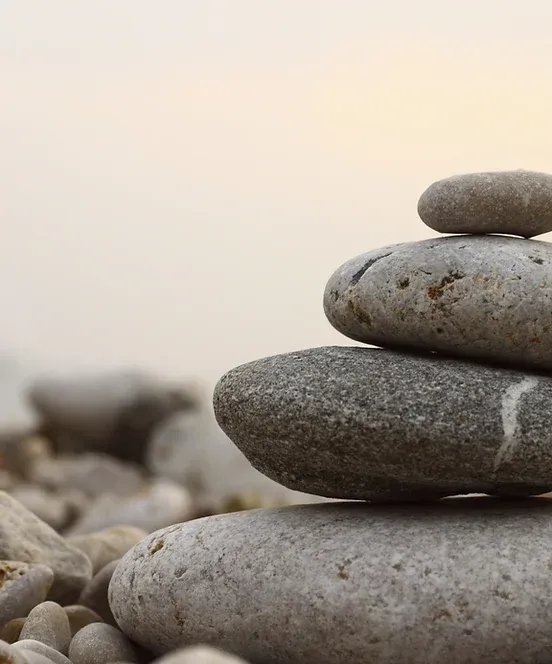 Special guest Simona Ondrejkova is the founder of Mindful Copy Agency where she helps conscious business owners reach more people with their message so they can make a big positive impact without burning out. By drawing on the wisdom of mindfulness and neuromarketing, she writes copy and content that helps change-makers increase revenues by connecting with their ideal audience online, cultivating meaningful connections and inspiring positive action.
In an online world filled with noise, Simona helps conscious entrepreneurs stand out by amplifying their authentic voice and leading with value so they feel proud of the content they share with the world. When she's not working, you can find her soaking up sunshine and writing inspiration in nature or traveling with her partner Bryan.
Sarah Santacroce is the Founder of the Humane Business Revolution. She's also an internationally recognized LinkedIn Consultant, entrepreneur, podcaster, 'Hippie turned Business Coach' and author of 'Marketing Like We're Human' and 'Selling Like We're Human' books.
Sarah has over a decade of experience in the fields of marketing, entrepreneurship, coaching, online business creation, and strategy. She has been facilitating, training, and holding space with in-person and online groups (1 - 100 people from all over the world) since 2010 and is trained in the 'Art of Holding Space' as well as 'The Art of Participatory Leadership'.
Her approach is grounded in these pragmatic experiences, based on research and best practice. Bundled with her extensive inner work, knowledge about mindfulness, meditation, and alternative ways of healing, this creates a unique perspective on business that is holistic, humane, and gentle.
In recent years, Sarah's upbringing and life's experiences inspired a yearning to create a global movement that encourages people to bring more empathy and kindness to the business world, live a more meaningful life and take care of our mother earth and each other.
She lives in beautiful Switzerland where she was born and raised but considers herself an alternative thinking citizen of this world. When she's not working she loves adventure and traveling (ask her about her alter ego in Sicily), yoga and nature walks or hanging out with her 3 boys (a husband and two teenage sons).